I took these photos last time Ram visited. It was a very competitive game of Wii Bowling - mind you Ram is a very competitive person, though he'll deny it. Of course Team Ram and Kitty won and just could not contain their jubilation (or smugness as I would call it - bitter, me?), but I do love Kitty's victory smile in the last photo.
Personal thanks goes to Sarah Morgan who RAK'd me a coupon for this kit when I was struggling to find it.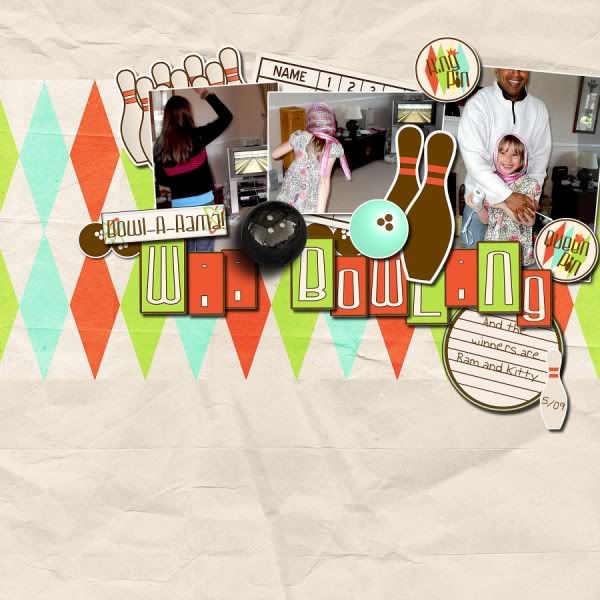 Everything from
We Bowl
By Sarah Morgan Designs


Except shiny ball which is from Thats how we Roll by Karah Fredricks at Oscraps.