I am startled to discover this is my 300th post, had I have seen it coming I might have done something to celebrate it! As it is I've been hugely busy with DD's drama plays, sports days and music exams. Still, nearly the school hols!
Michelle Batton has a new kit called
Butterfly Dreams
available at Mellow Butterfly (and Faith Sisters)
I used it here...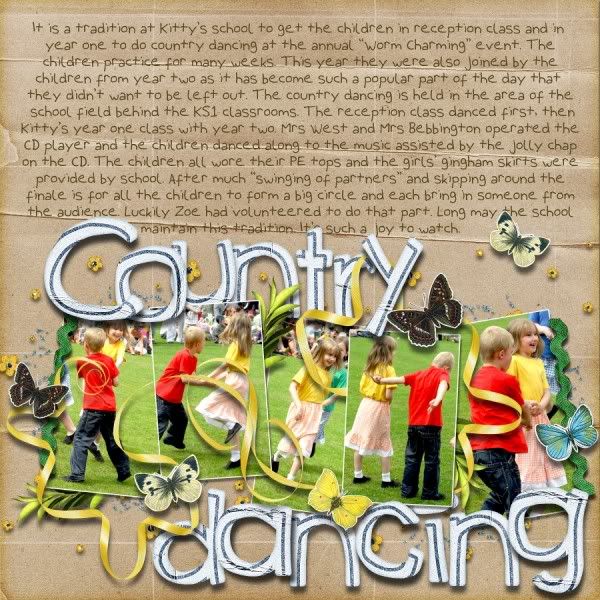 (also used Everyday Alpha and Lost Notes Alpha - both by Michelle Batton)