This page about my bestest friends is for a monthly challenge over on UKS.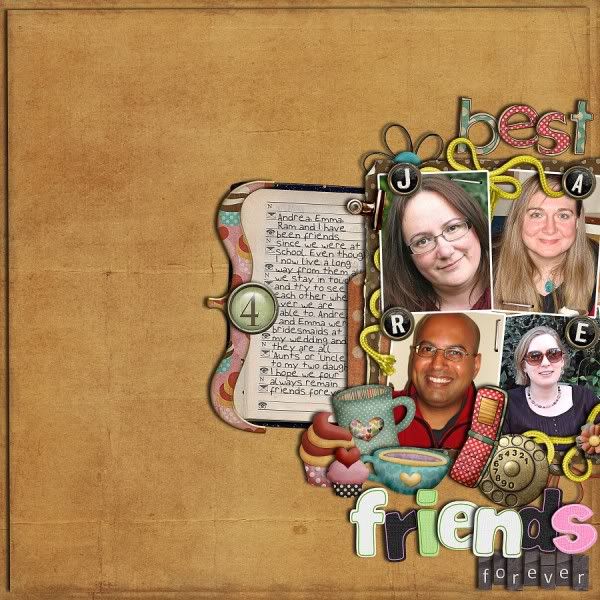 I used...
Cup Of Love, Chit Chat and Sweet As Cake, all by Shabby Miss Jenn,
A Perfect Day by Kaye Winieki and Flergs
and
Froggy's Alpha by Gina Miller.
Its a scraplift of
this
layout by the fantastic Kate Hadfield.