Always an inspiration
Dan99's blog
featured a mixed media piece that he was inspired to make after buying the book "Taking Flight" by Kelly Rae Roberts. Having done some further research I decided to buy this book too and before I knew it I was at the kitchen table surrounded by my old art school materials, a pile of scrapbook paper leftovers, some distress inks and an old printed canvas that I'd salvaged from the boot of my friends car as she was on her way to the dump.
A couple of hours and a lot of painty, inky mess later...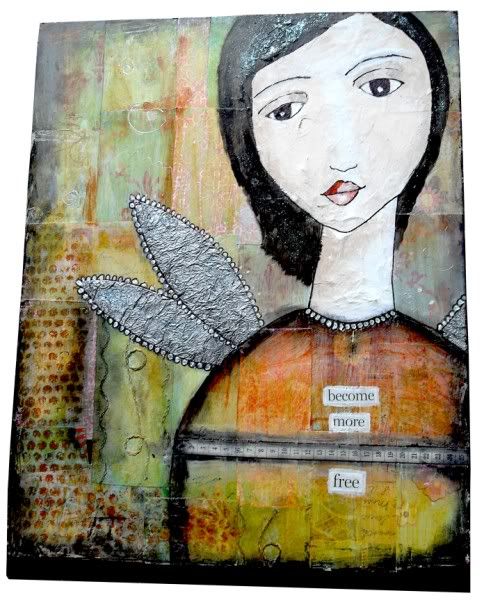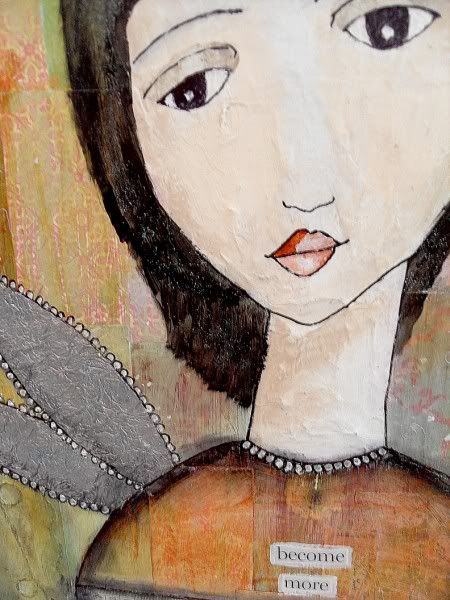 Really enjoyed that and will definitely try this again!